Nude by Nature Review
By Aimee on
Being the new year I have taken some time to reflect on some of my choices over the last 12 months. I was proud to reflect back and look at some of the environmental choices we made. Nothing huge or mind blowing but we became more aware of our impact. The way we recycle, the way we purchase products, the type of products we buy, what we eat. This got me thinking about the type of makeup I have and wear.
Something in particular that came to mind was a gift my sister bought me for my birthday. A 'starter kit' for some Nude by Nature makeup. They claim to be cruelty free and use 100% natural ingredients. My husband then said that Australian makeup is all cruelty free and everything is natural. I decided to look into this further.
Turns out that even though Australia has approved the legislation on the ban of animal cruelty cosmetic products on the 17th of October 2017, they are not enforcing anything until July this year.
In terms of the 100% natural ingredients, I understand what my husband means but am still happy with the ingredients. Some of the products are even Vegan. The ones that aren't have beeswax or lanolin in them. They use Australian ingredients like Kakadu plum and desert lime and don't bulk out their powders with things like talc. So all in all I feel that this is a positive direction to move when it comes to purchasing my makeup.
The other important thing though is does it work? So I put it to the test. Everything I have used for this tutorial is from them except the mascara and the brushes. They also stock eyeshadows and things that I haven't purchased yet. Get ready for a bunch of photos of my face!
Before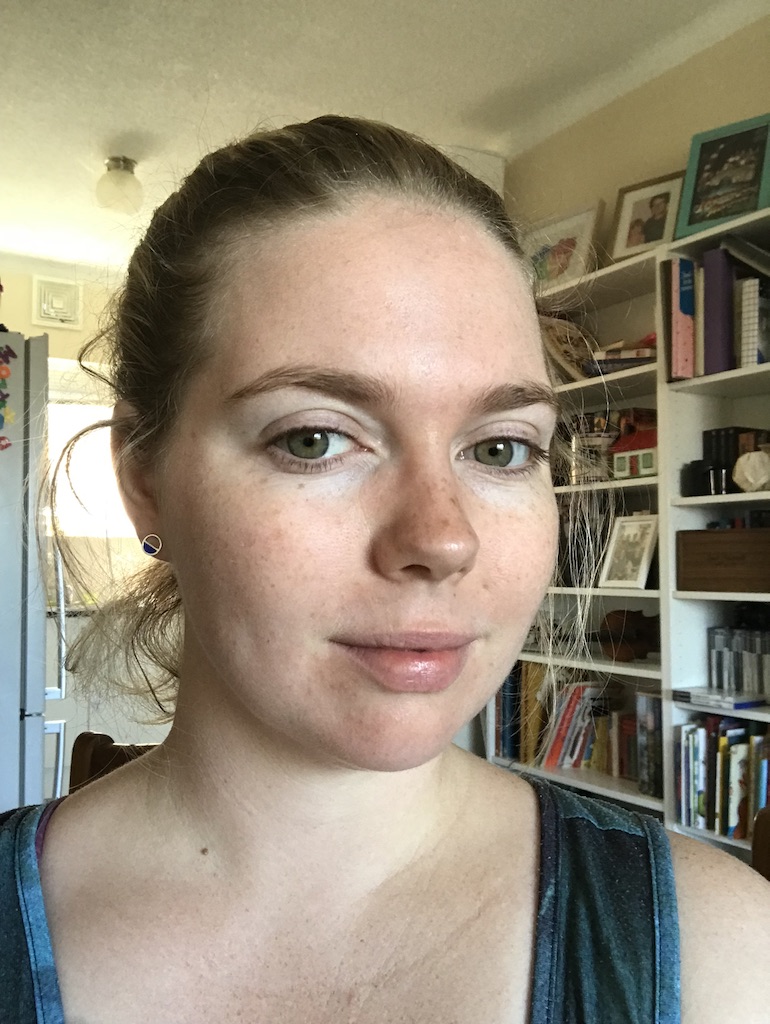 The Products
Airbrush Mineral Primer
Sheer Glow BB cream in porcelain
Liquid Mineral Concealer in light
Cream Blush
Natural Mineral Cover in light
Mineral Bronzer
Lashtastic mascara in black
Moisture shine lipstick in Dusty Nude
The Brushes
Stipple brush
Angled blush brush
Kabuki brush
Small blending brush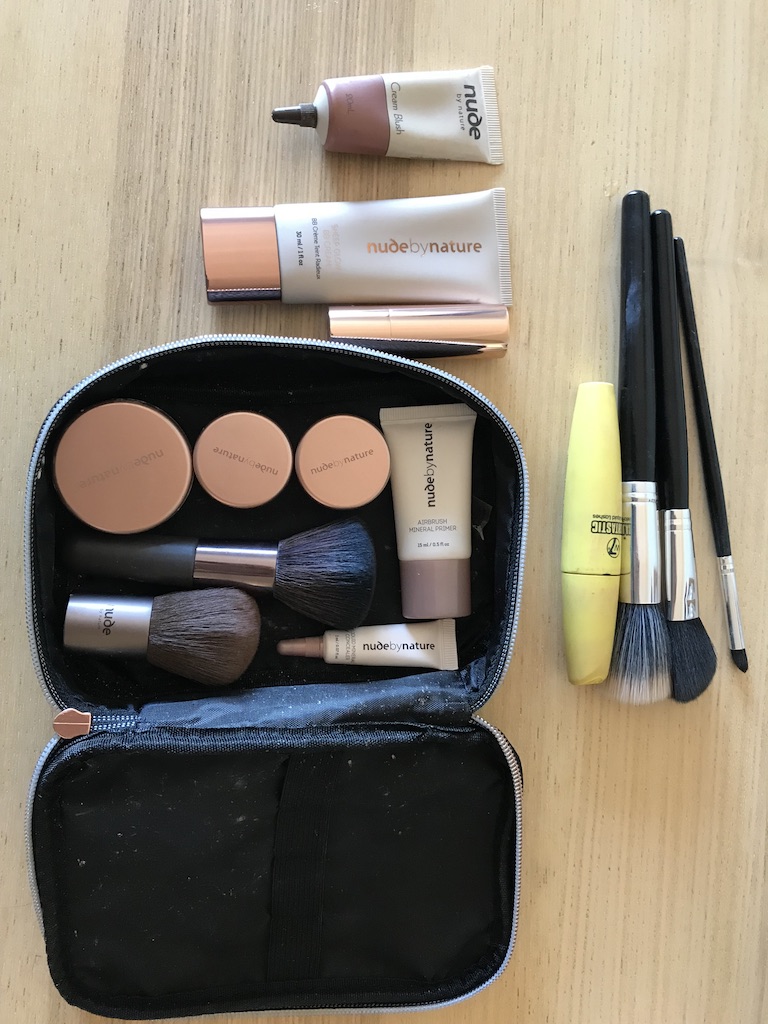 Step 1
I placed some of the mineral primer on my fingers and rubbed it evenly into my face, focusing on my t-zone and cheeks. Your skin will feel a little sticky afterwards but it's meant to.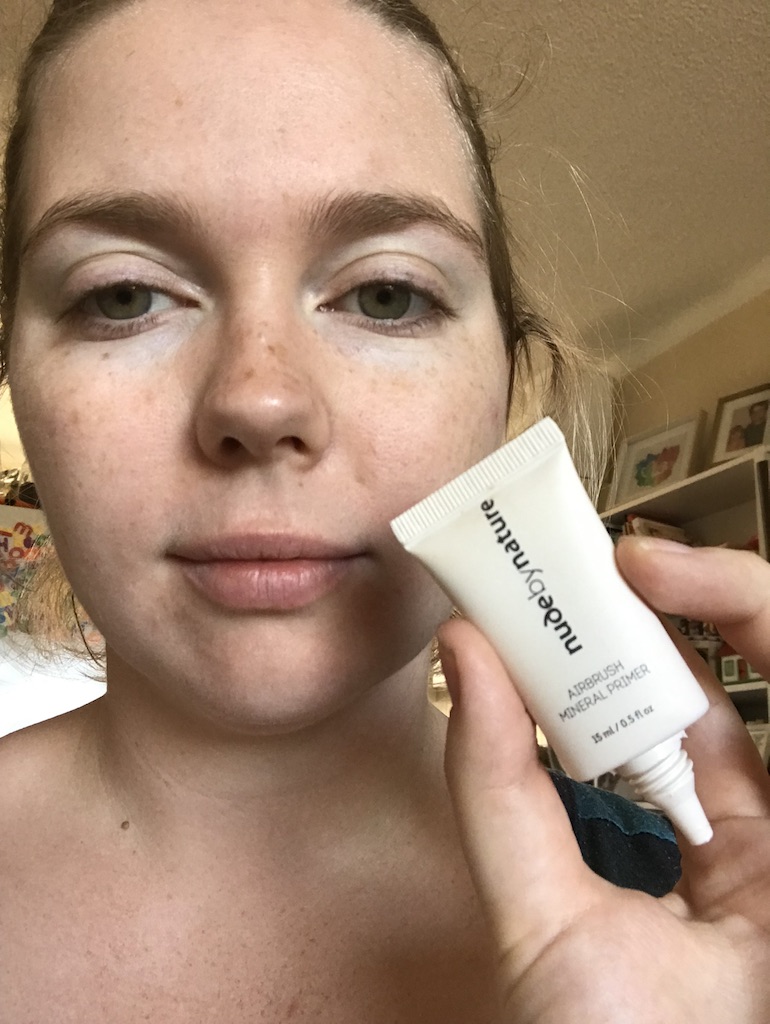 Step 2
Then using the stipple brush and the BB cream I placed some of the cream onto my hand and dabbed the stipple brush into that then on my face. My brush isn't very good as it should be denser but it worked well enough. You pat the cream onto the face. Once the face is covered go over it again in small blending circles working from the inside out. This is what I like to do, sometimes I use a foam egg to apply my base as well.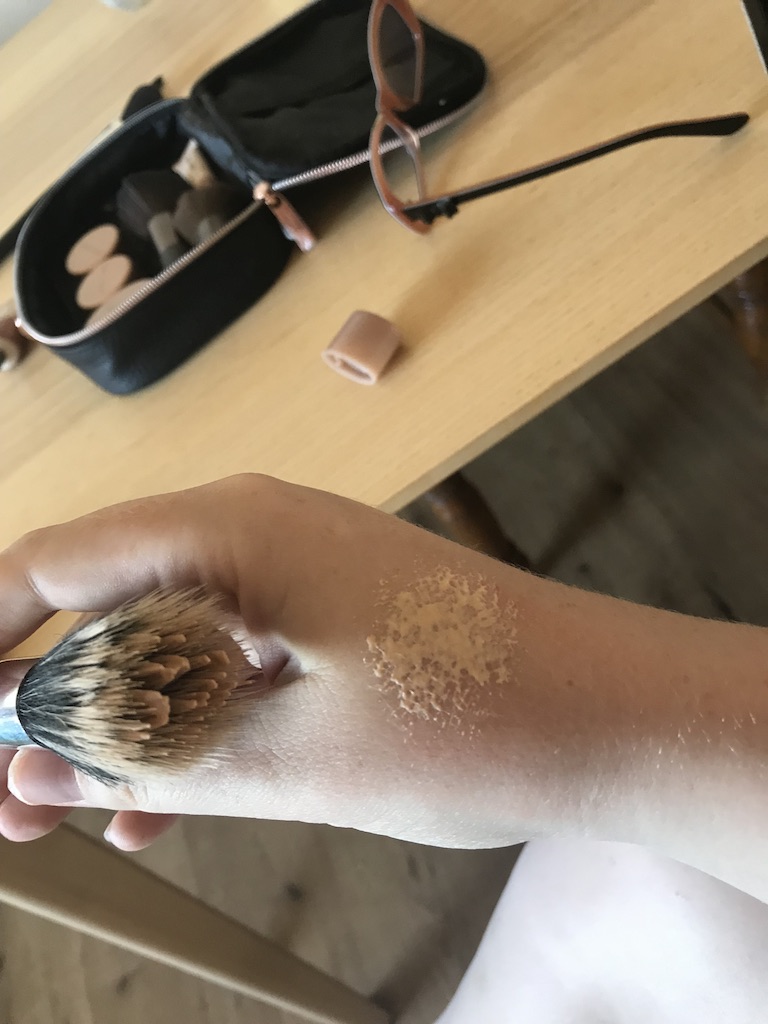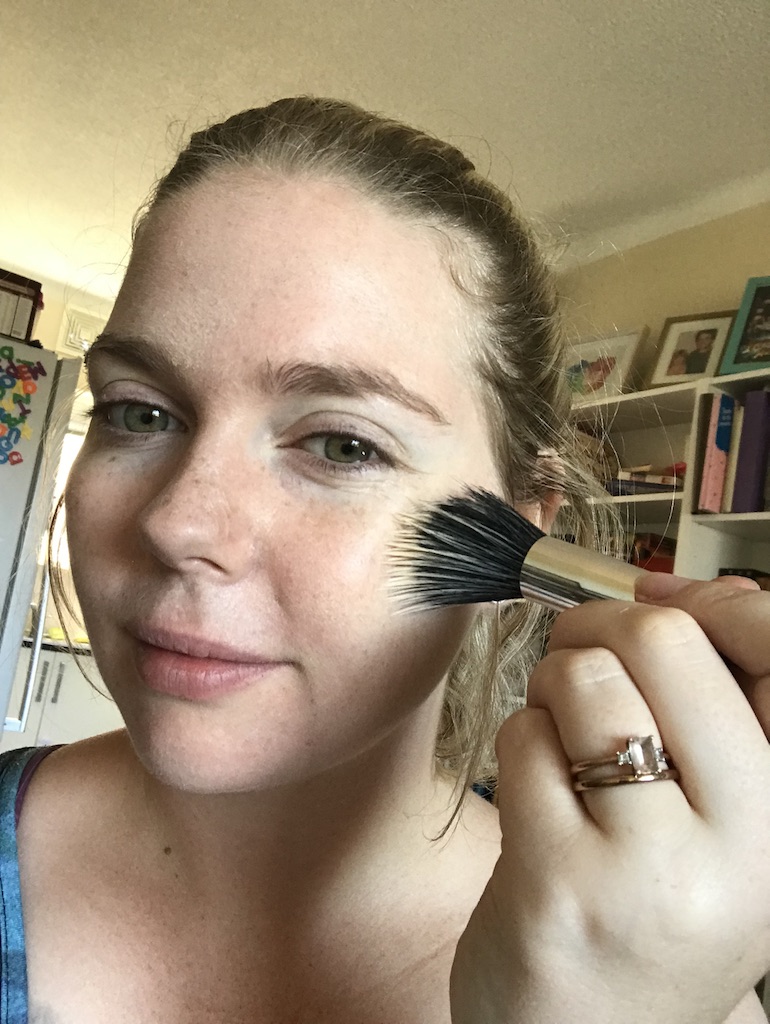 Step 3
Next is concealer. I applied this under my eyes in a triangle from the my outer eye towards my nostril. Along my upper cheek bone ridge, my bridge bone on my nose, cupids bow, chin, and as a base on my eyelids. I don't normally put that much concealer on but I was using it as a highlight as well. I just use my ring finger to apply and blend the concealer.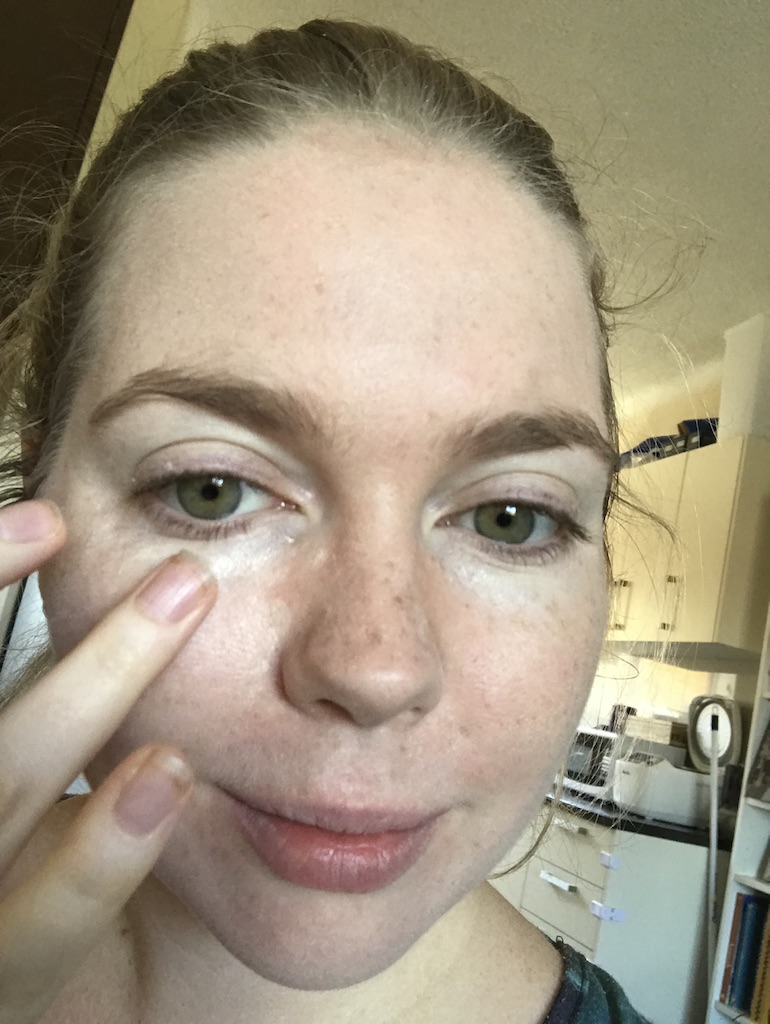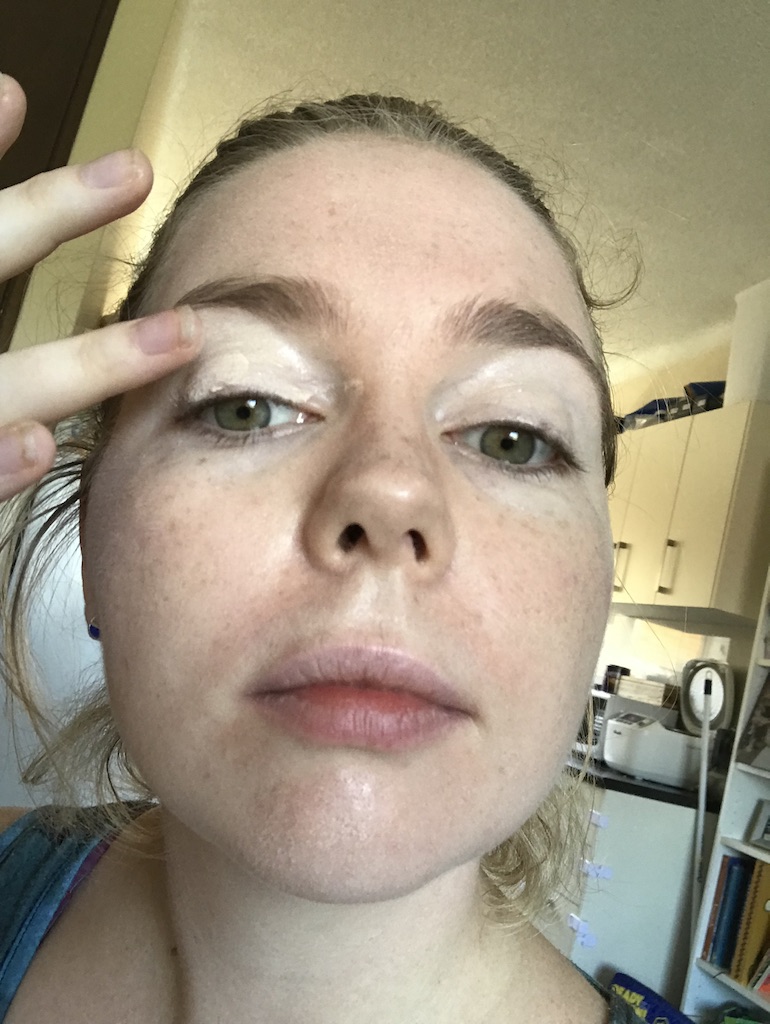 Step 4
Cream blush. I like to do blush later, normally, but as I was using a powder today and my blush was a cream I put it on now. Using my ring fingers again I applied a small amount to the apples of my cheeks and blended up my cheekbones.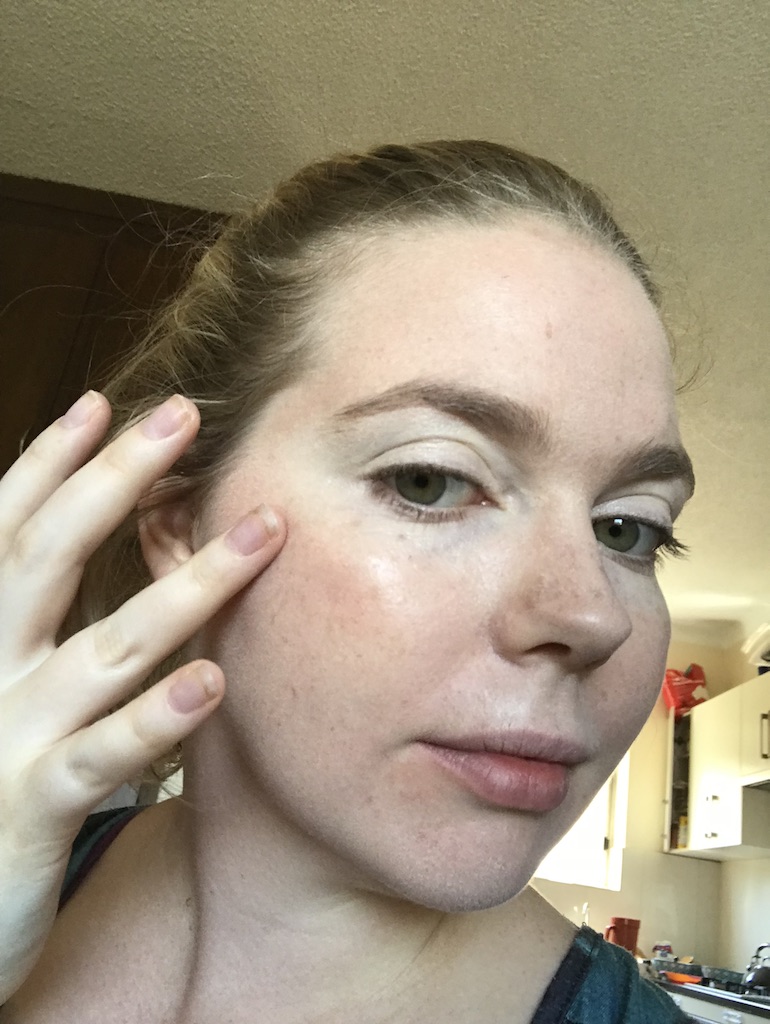 Step 5
Next step I put some of the natural mineral cover onto the kabuki brush and buffed that over my face. This step isn't necessary if you want a more dewy look but as it's hot today I wanted to set my makeup with a powder. I focused on my forehead and jaw and only lightly bushed the product over the rest of my face.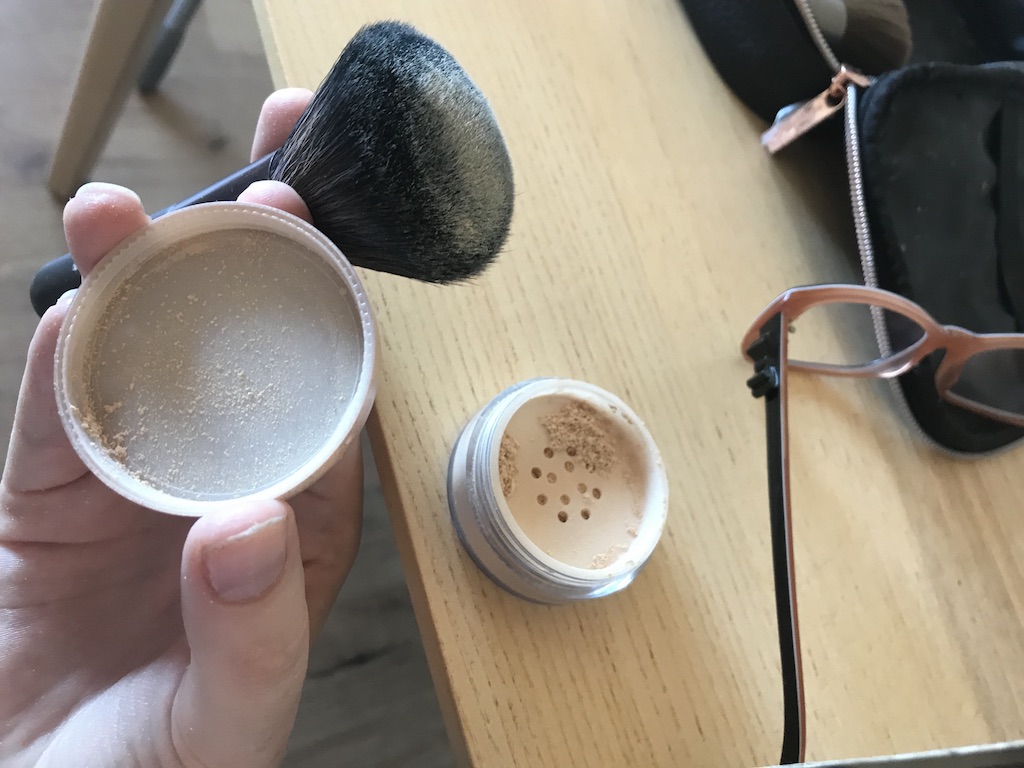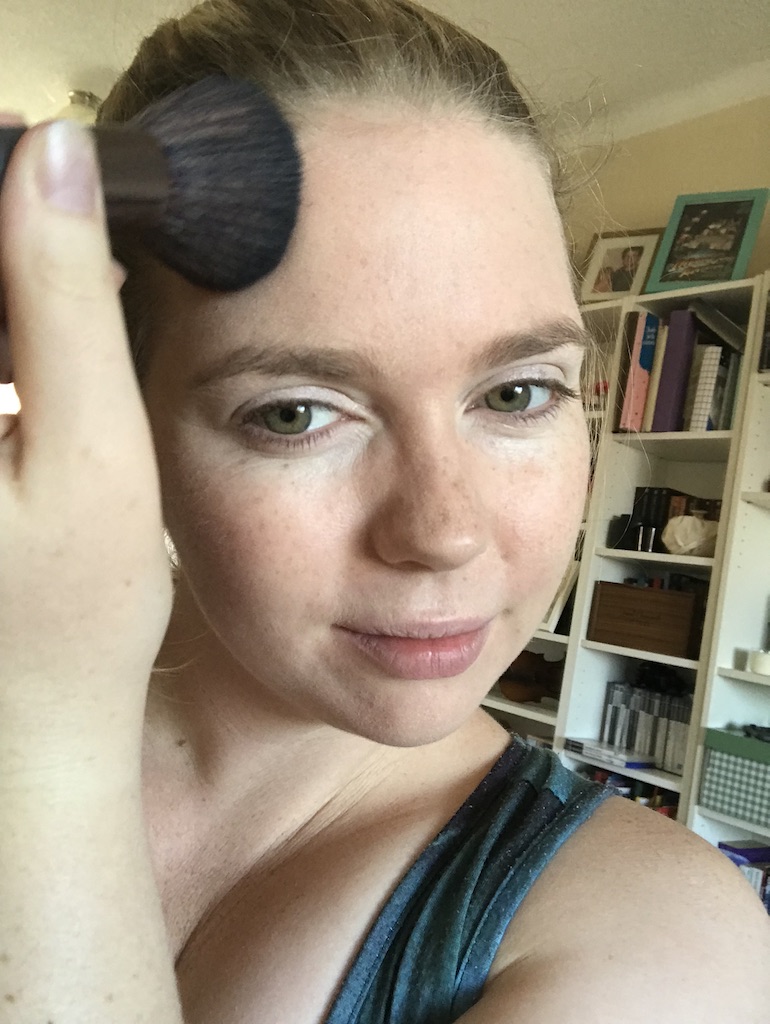 Step 6
I then used the angled blush brush to apply the bronzer to the hollows of my cheek, my temples and my jawline. I then blended it using the kabuki to soften the edges.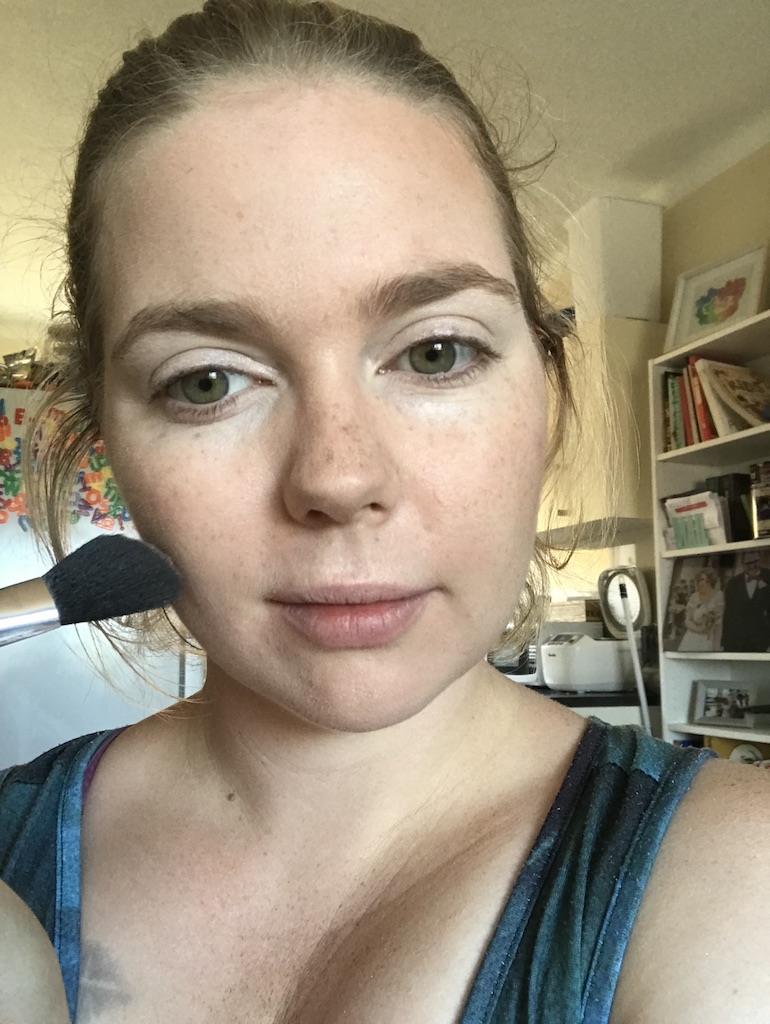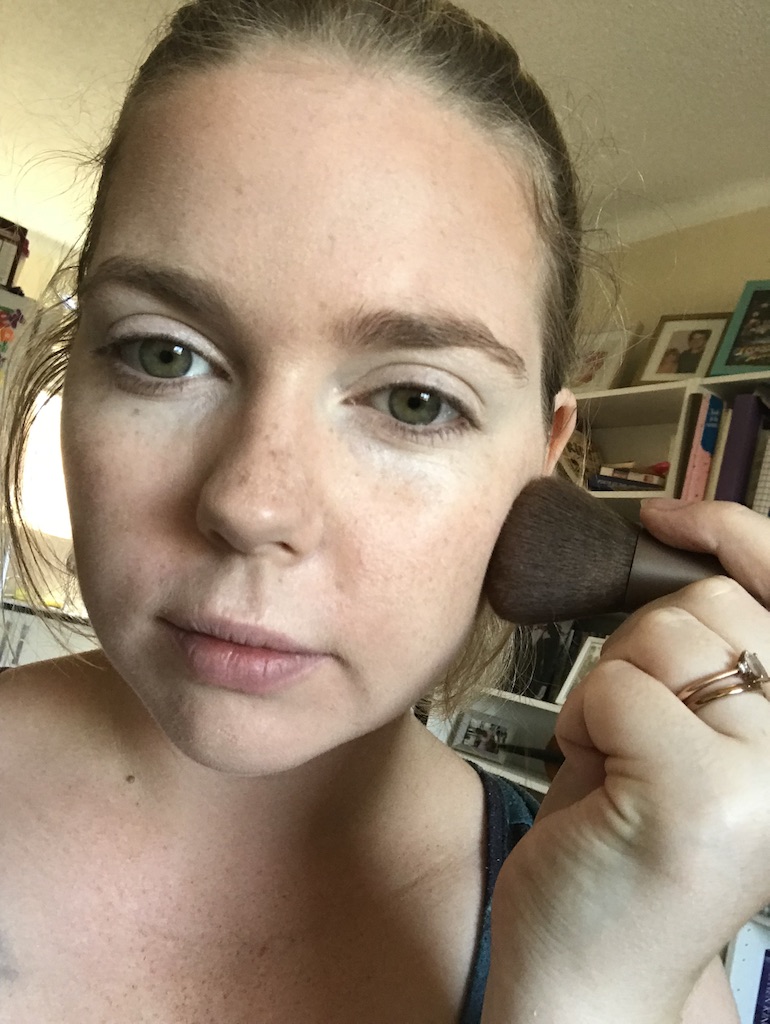 Step 7
Using the small blending brush I applied the bronzer to the crease and outer part of my eyelid and my lower lash line to give a bit of colour. I am looking forward to buying some of their actual eyeshadow colours.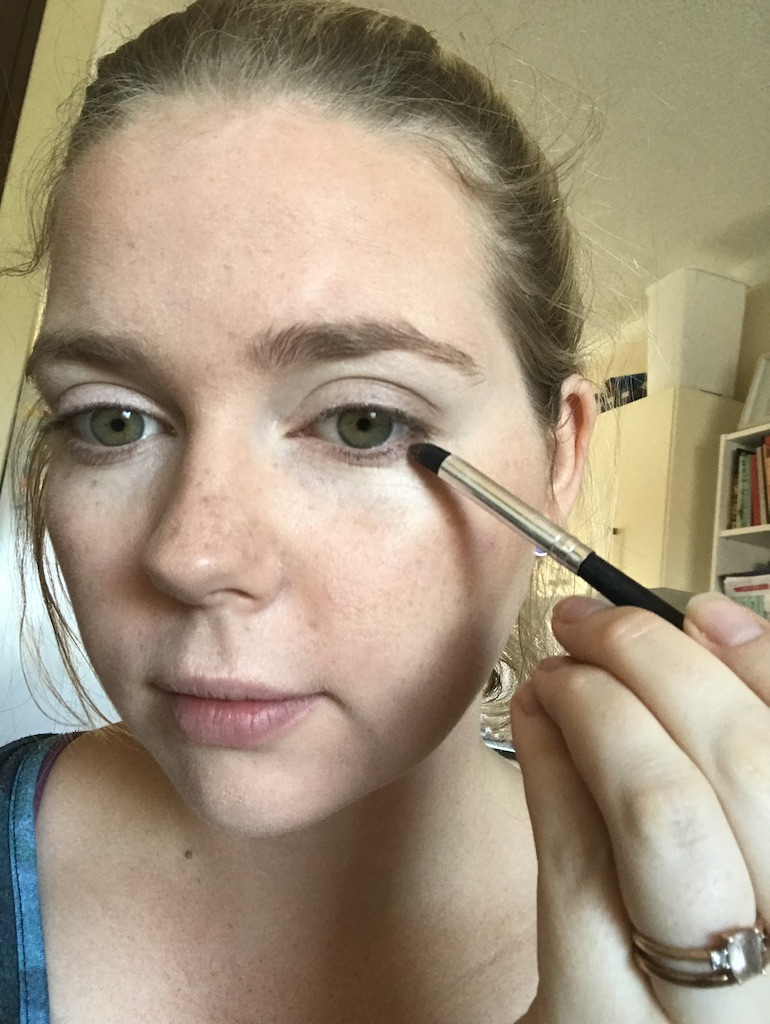 Step 8
I applied some mascara to both the top and bottom lashes. Focusing on the outer lashes.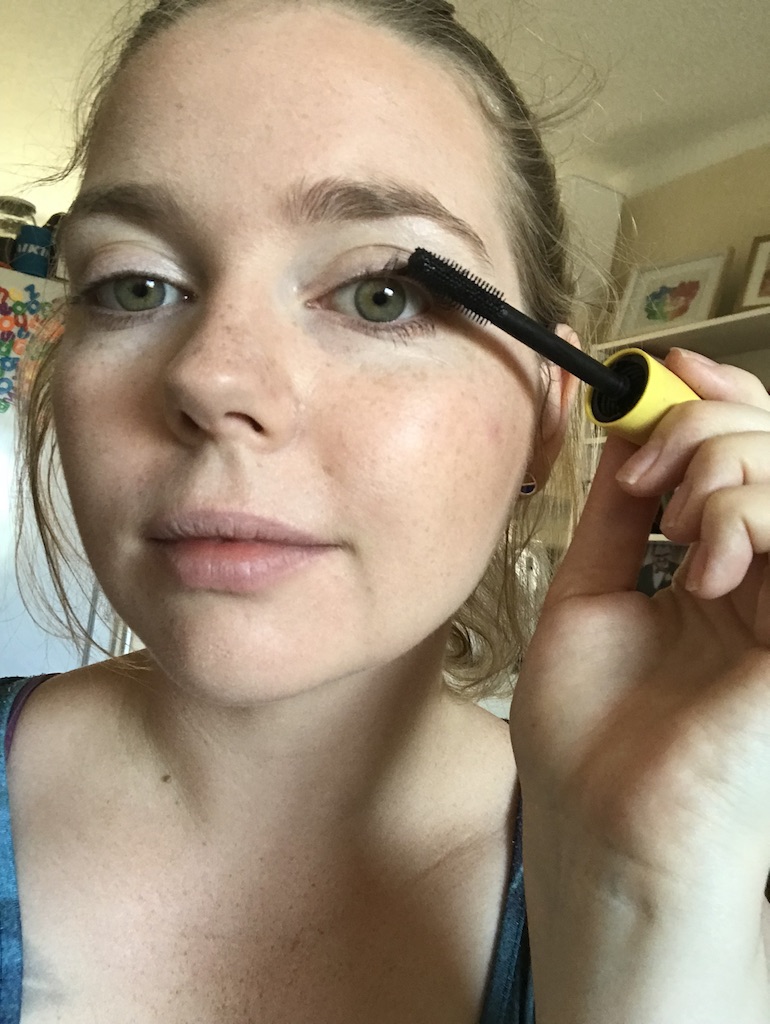 Step 9
Last but not least i applied the dusty nude lipstick. I think it lives up to its name of moisture shine. It feels amazing.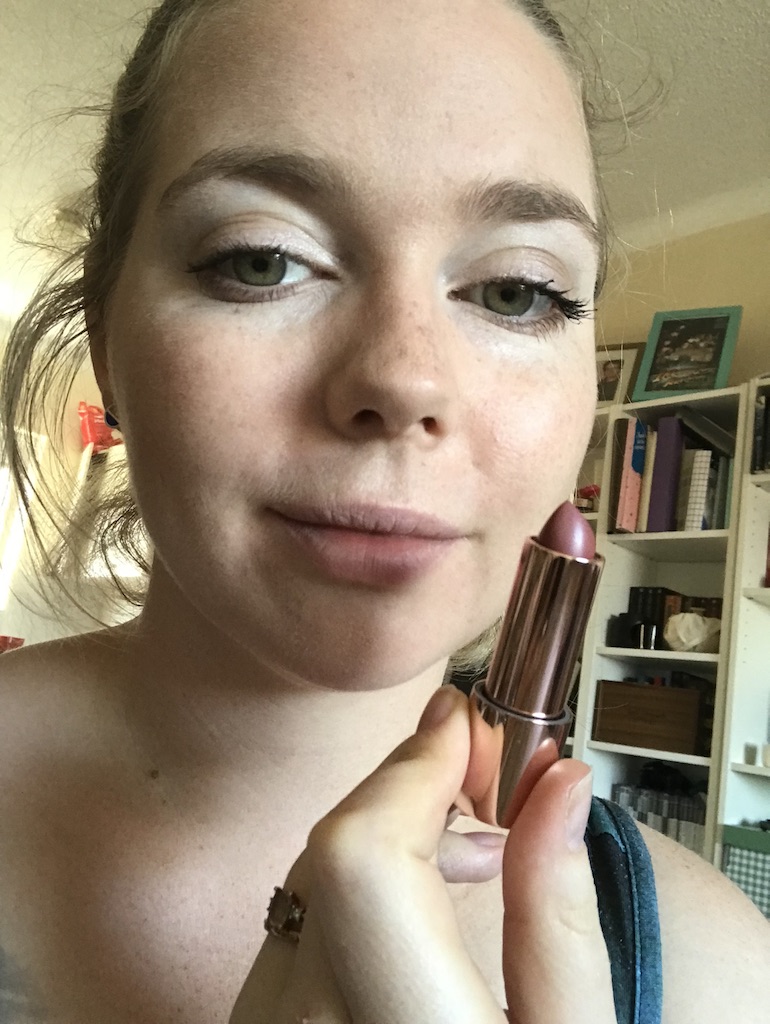 Finished
And there you have it! my complete look. I feel that next time I may just use either the BB cream or the powder and not both. I am also going to look into their cream or liquid contour kits and their eyeshadows. But very happy with these products.